So this session was super cute. These little ones where just turning 8 weeks and super super cute and bitey. I did this session at the breeders house just before the puppies went to their forever homes. It was a bit of a challenge because I arrived as they finished their nap and therefore had loads of energy.
This was the way the session went with one puppy after another escaping.
Sometimes I struggle to decide on black and white and colour in my sessions so this one got both.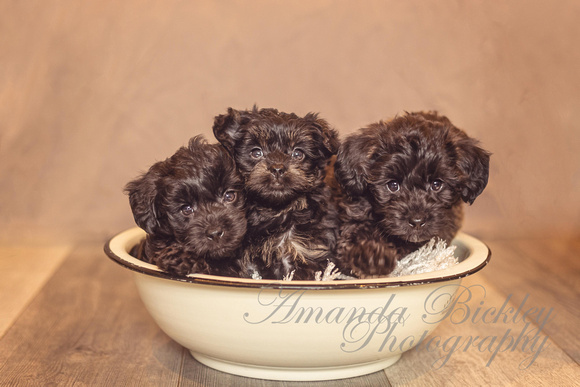 And they're off!
But at the end they all curled up and I even got a cuddle.