It's their first birthday, what do you do?
How about a three part photo session? We start with a portrait session so you have some nice(clean) images and then we bring out the cake for the messy bit and it culminates with a splash session so they leave all nice and clean again.
All the cakes are made specifically for the particular shoot. McKenzie is allergic to eggs so this was a chocolate egg free cake. All decorated in pastel pink, blue and cream and finished with little edible pearls and a pink heart bow.
Who doesn't love cake?! Clearly McKenzie wasn't overly keen. It was the most amazing sight, even mum couldn't believe the reaction after a couple of pokes at the cake and a bit of finger licking this was the reaction. No matter what we tried she just wasn't having any of it unless mum fed her.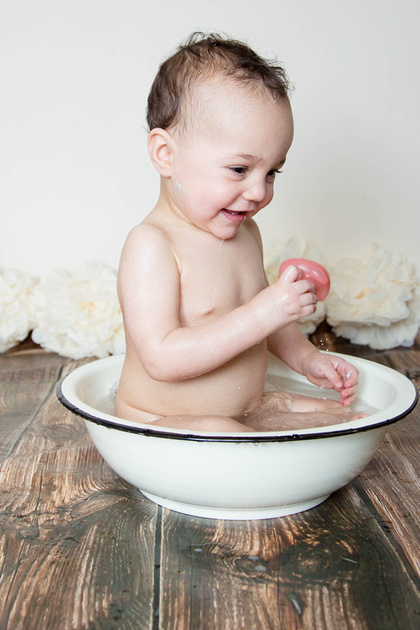 So we moved on to some splishy splashy fun.