I decide to record this strange time in our lives. All i can do is record our time in social isolation and make a note of how it affected us and our family.
We are up to Day 8 and things are going ok. We haven't tried to kill each other yet. The wonderful thing about my children is that they play well together and there are days when thy disappear off to play and you don't see or hear them for hours.
I know that my babies will always have each other. i watch them play together in the garden or he plonking himself on her knee as they watch telly and I know that they will be ok. So in this time when we only have each other it makes me happy to see their love grow from strength the strength.
Day 8 and the weather is beautiful. Lucky we have a garden to keep ourselves busy in and what better to do than paint nails. No school tomorrow!!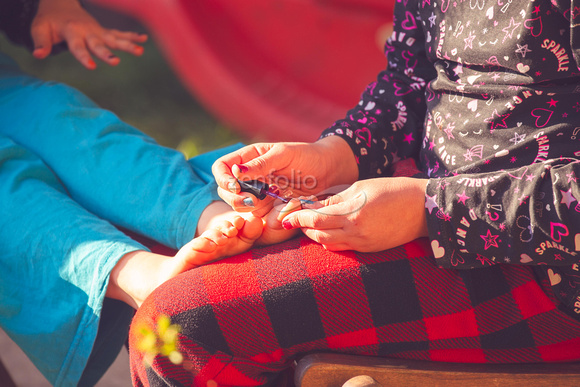 I've captured a lot of these images in black and white. It's a personal choice and for me it captures the soul and the tenderness of the moment. No distraction. I love my children and the love they have for each other melts my heart.